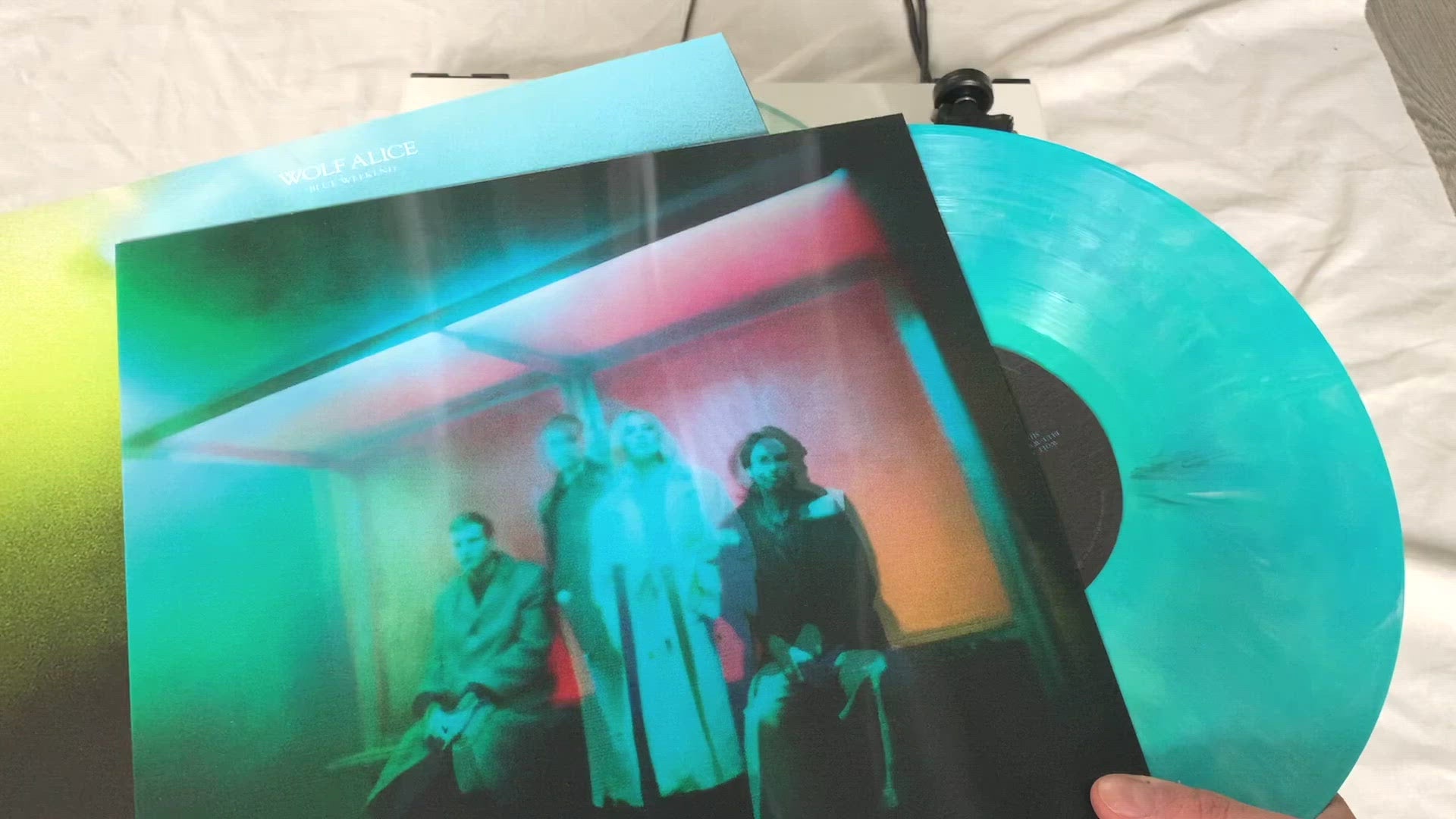 Info
Wolf Alice follow their Mercury Prize winning 'Visions Of A Life' with this exclusive Blood Records lenticular blue-marble edition of their third studio album 'Blue Weekend'. Featuring a shape-shifting cover that changes when moved, the record comes hand-numbered on a first-come-first-served basis.
The first glimpse of the band's new work came in the form of lead single "The Last Man On Earth", premiered recently as Annie Mac's Hottest Record in the World on BBC Radio 1, and blurs the lines between classic songwriting, graceful atmosphere and their signature pin-sharp choruses. The band played a massive 187 shows on the Visions Of A Life world tour - including a sold out Alexandra Palace, 2 sold out dates at Brixton Academy, and a set on the Pyramid Stage at Glastonbury.  
The band decamped to an Airbnb in Somerset, and it was here that they reconfigured who they were together, far away from festival stages, tour buses, awards shows, and fans. They cemented their friendship and set to work on some fledgling demos in a converted church. These demos evolved into Blue Weekend, a record produced by Markus Dravs (Arcade Fire, Björk, Brian Eno, Florence + The Machine) who has aided the band in refining their sound to an even sharper point. Rowsell's personal storytelling is at the core of Blue Weekend, an album that sees Wolf Alice embrace a newfound boldness and vulnerability in equal measure. 
Please note that Blood Records is a pre-ordering platform and this record is due for release on June 4th. All images for illustrative purposes.