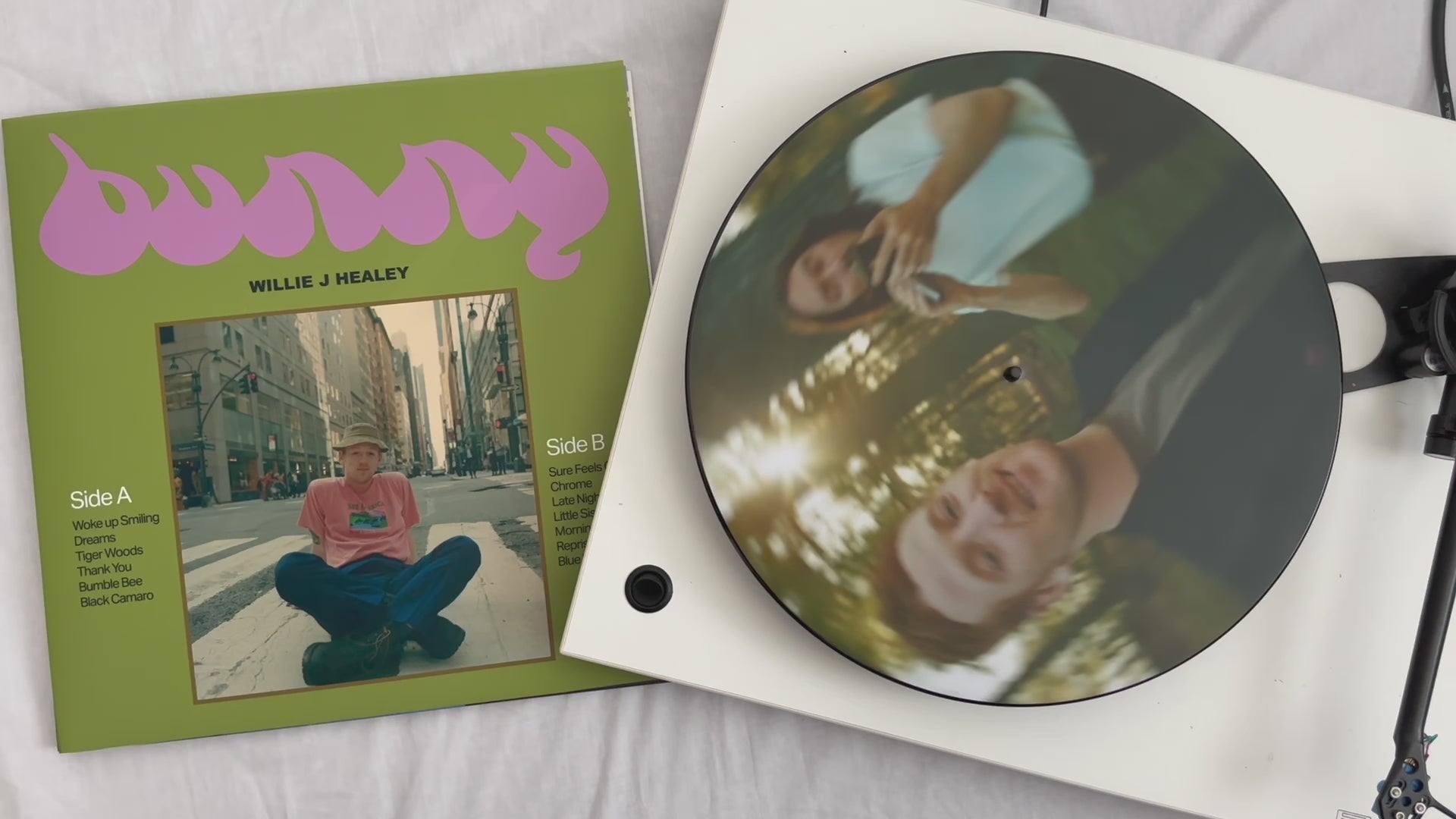 Info
Blood alumni Willie J Healey drops new album 'Bunny', exclusively pressed to picture disc via Blood Records, complete with gatefold sleeve and hand-numbered to order
With fans that include the likes of Alex Turner, Joe Talbot of Idles, Jamie T and Orlando Weeks the Neil Young-meets-The Beatles-meets Elvis Costello the record follows the charms of his 2020 album Twin Heavy. 
And while Willie has largely been the preserve of those in the know, that's all about to change. When Florence Welch heard his upcoming album Bunny via its producer, her friend Loren Humphrey, as well as through Yala! Records co-founder Felix White, she was sufficiently impressed to invite Willie and his band on this autumn's Florence and The Machine arena tour.
If you've already discovered the album's introductory track, 'Tiger Woods', you'll have had a first taste of why Florence was so won over. It sees Willie dive headfirst into a style of music he has always loved, but that never previously found its way into his own songs. It's a low-slung, sensual '70s-style jam which simultaneously calls to mind Sly and The Family Stone, Philly soul, Midnite Vultures-era Beck and a little OutKast.
Please note that Blood Records is a pre-ordering platform and this record is due for release on August 25th 2023. All images for illustrative purposes.