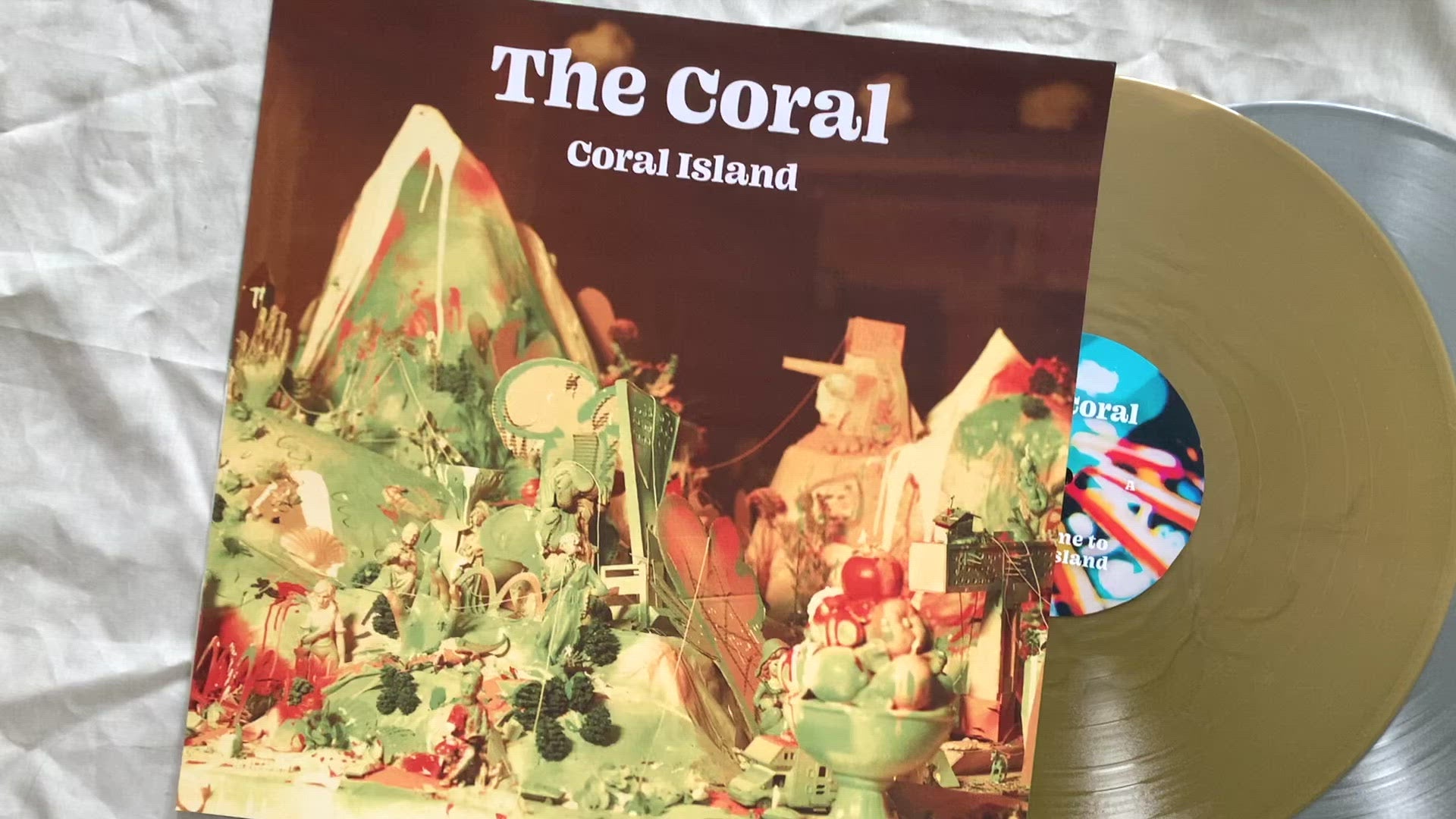 Info
Coral Island is The Coral's first album since the gonzo-pop five-piece released their 2018 masterpiece 'Move Through The Dawn'. Squinting into the neon-lit penny arcades and draining an after hours glass with the displaced and dispossessed once the power is pulled, The Coral's latest caper concerns listeners with the light, shade, thrills and profound melancholy of coastal palaces packed with fun and fright.

Almost 19 years after the release of their celebrated, self-titled, Mercury Music Prize-nominated, platinum-certified debut in 2002, kick-starting a decade of classic singles, including Dreaming Of You (now on over 100 million streams globally and gaining UK Platinum status), Pass It On, Don't Think You're The First and In The Morning, The Coral move into 2021 as in thrall to the self-endowed gift of creative freedom as they were on day one. The band has sold over a million albums to date.
Recorded in a sense of barely-controlled, copy and paste chaos at Parr Street Studios in Liverpool, Coral Island was written and performed by the multi-instrumentalist and multi-talented line-up of James Skelly, Ian Skelly, Nick Power, Paul Duffy and Paul Molloy plus... A special guest.
This exclusive Blood Records gold & silver double album comes signed by the band and hand-numbered on a first-come-first-served basis and is limited to just 500 copies. Please note that Blood Records is a pre-ordering platform, the expected release date of this record is 30/04/21. All images for illustrative purposes, final product may differ.

Campaign Update: Campaign complete and all records shipped.
TRACKLIST
DISC 1
Welcome To Coral Island
Lover Undiscovered
Change Your Mind
Mist On The River
Pavillions Of The Mind
Vacancy
My Best Friend
Arcade Hallucinations
The Game She Plays
Autumn Has Come
End Of The Pier
DISC 2
The Ghost Of Coral Island
Goldern Age
Faceless Angel
The Great Lafayette
Strange Illusions
Take Me Back To The Summertime
Telepathic Waltz
Old Photographs
Watch You Disappear
Late Night At the Borders
Land Of The Lost
The Calico Girl
The Last Entertainer