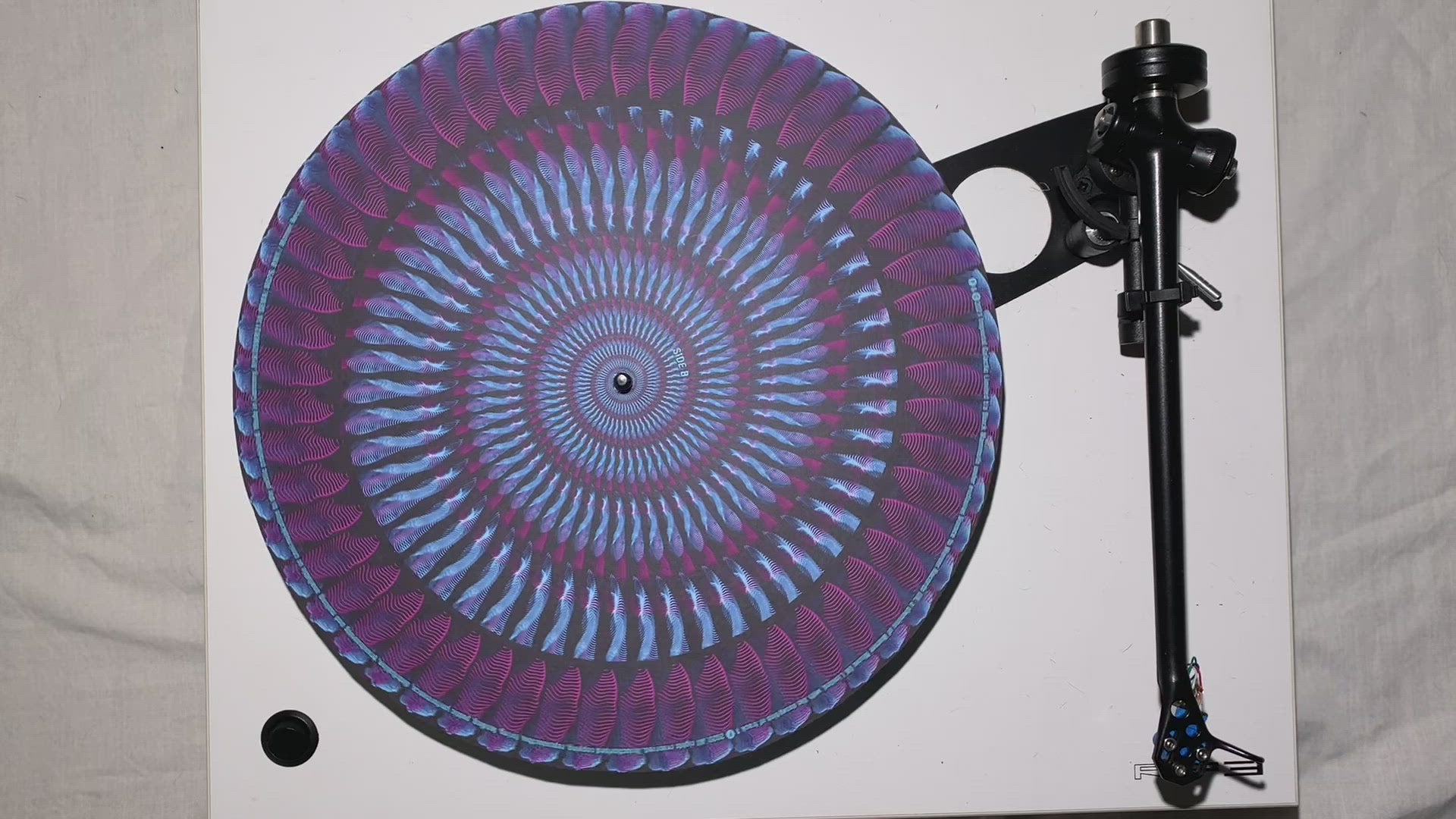 Info
The third album from Royal Blood, 'Typhoons', comes exclusively pressed to zoetrope picture disc, limited to 3,000 copies and hand-numbered on a first-come-first-serve basis from Blood Records. Set to be the biggest rock album of 2021 this stunning record features 'Typhoon' sound-wave animated artwork by Drew Tetz. 
When Mike Kerr and Ben Thatcher sat down to talk about making a new album, they knew what they wanted to achieve. It involved a conscious return to their roots, back when they had made music that was influenced by Daft Punk, Justice, and Philippe Zdar of Cassius. It also called for a similar back-to-basics approach to what had made their self-titled debut album so thrilling, visceral and original.
After setting the tone with 'Trouble's Coming', the album opens in breathless, take-no-prisoners style with the fierce metallic grooves of 'Who Needs Friends' hitting an early visceral peak. Royal Blood further reference their fresh array of influences by deploying vocodered vocals on 'Million & One' before dynamically switching between the biggest contrasts of their sound with 'Limbo'. Already a fan favourite having been a regular during the duo's 2019 shows, 'Boilermaker' lives up to its reputation and is more than matched by 'Mad Visions', which evokes a hyper-aggressive Prince. It ends with a final surprise in the shape of the stark piano ballad 'All We Have Is Now', a vulnerable and revealing reminder to live in the moment.
Their previous two albums both went straight to #1 in the UK, in the process accumulating 2 million global sales. The reaction to the singles 'Trouble's Coming' and 'Typhoons' has been phenomenal. They both premiered as Annie Mac's Hottest Record and were immediately playlisted at Radio 1. The duo previously won the BRIT Award for Best British Group, two NME Awards and a Kerrang! Award. Their debut album was also nominated for the Mercury Prize. 
Please note that Blood Records is a pre-ordering platform, the release date of this record is 30/04/21. All images for illustrative purposes, final product may differ.