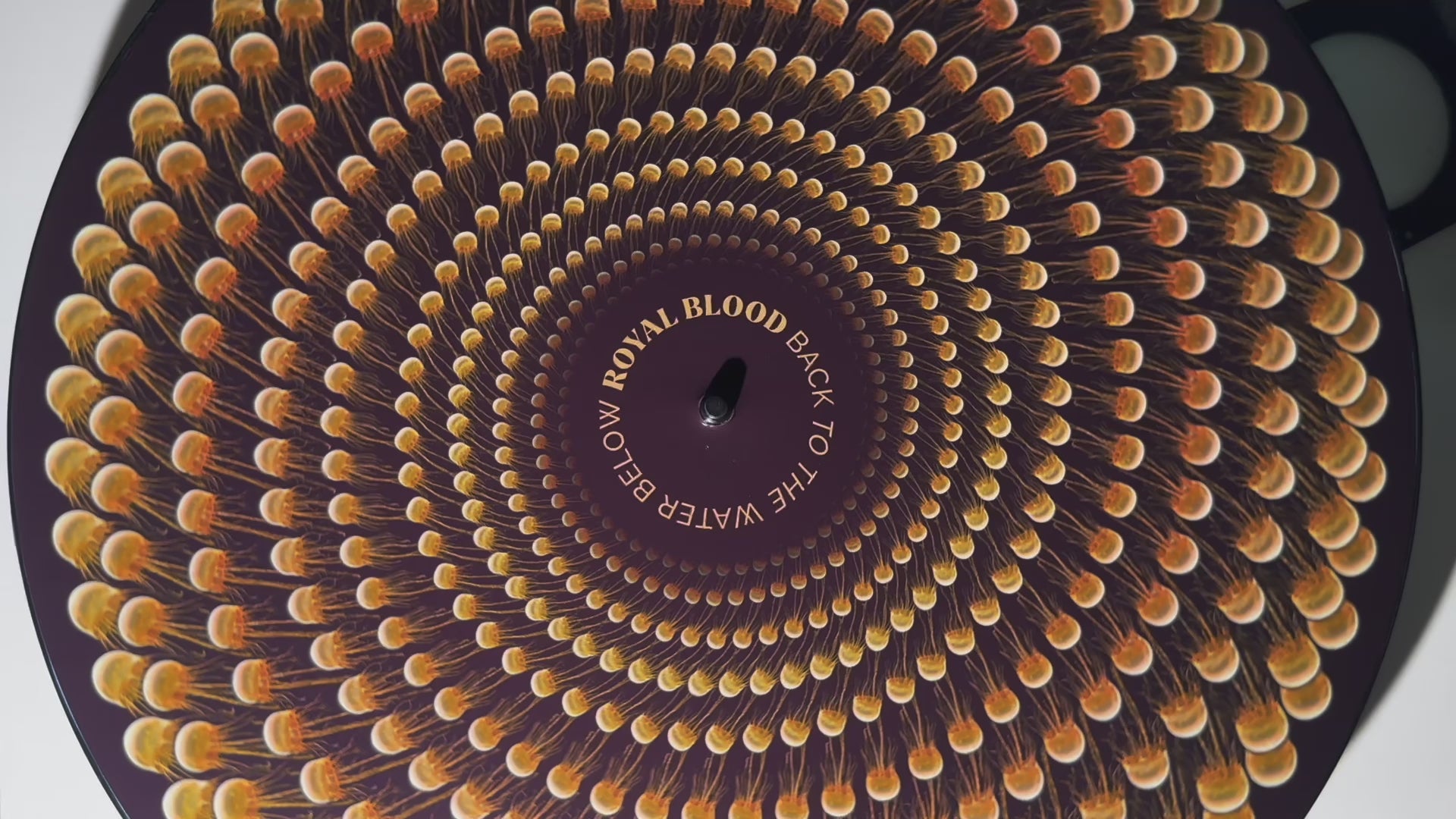 Info
Royal Blood ignite an epic summer ahead with new album 'Back To The Water Below', exclusively pressed to jelly-fish zoetrope picture disc via Blood Records, limited to 4,000 copies and hand-numbered to order. 
From the very beginning, Royal Blood's story has been one of two life-long friends whose shared passion and dedication for writing and performing has led them on a remarkable adventure together – a story that has yet to be repeated, and is a feat as rare as it is remarkable.
Long before Royal Blood were even formed, they spent years together in various bands playing to half empty bars around Brighton - and only then did they suddenly become a decade-in-the-making overnight success story. One day they were plotting how to recoup the meagre £300 they had spent on their first recording, but within a year they were at the top of UK album charts, storming Glastonbury and winning the BRIT Award for Best British Group.
Please note that Blood Records is a pre-ordering platform and this record is due for release on 1st September 2023. All images for illustrative purposes.