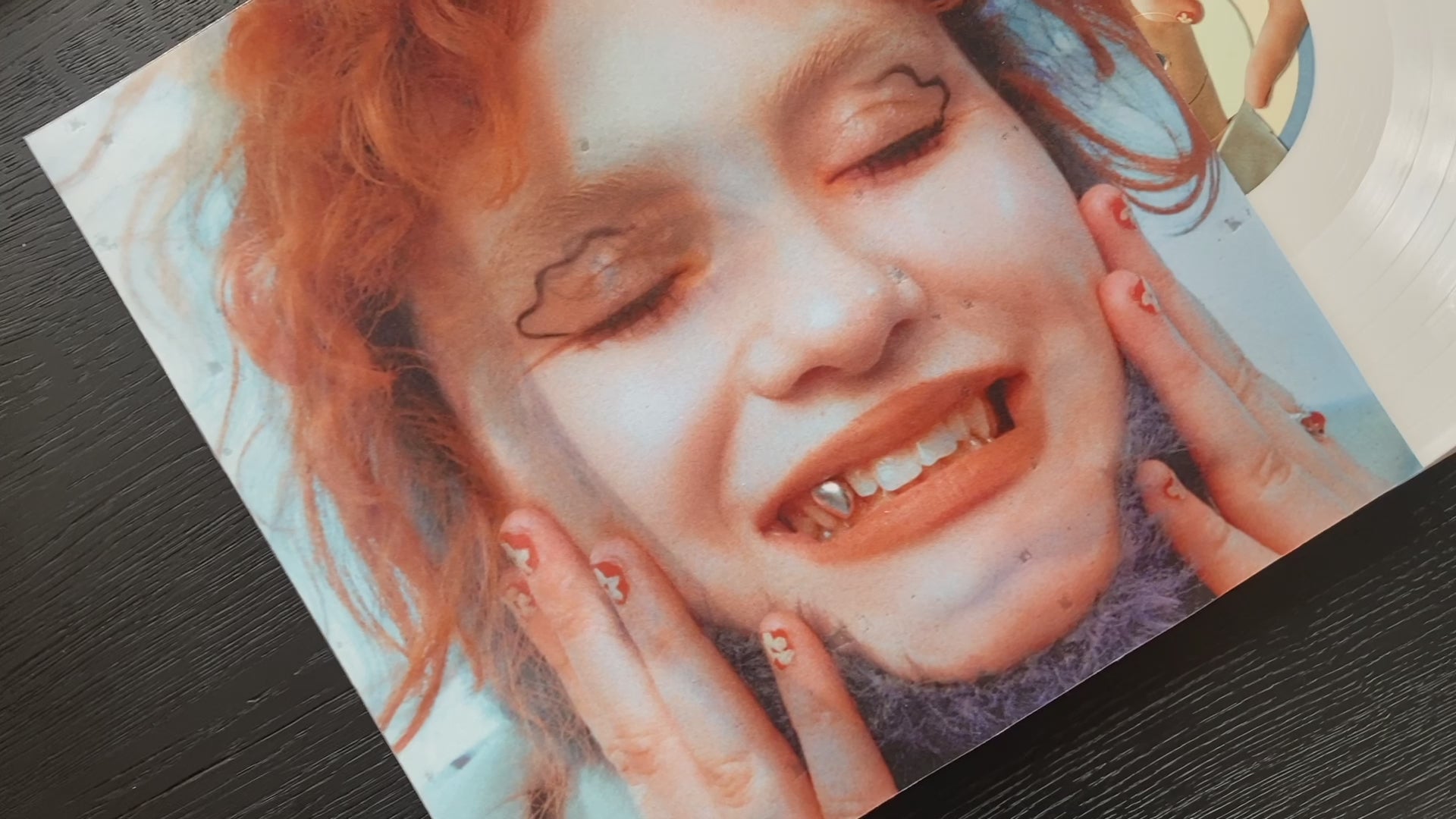 Info
Manchester indie-pop artist Phoebe Green's upcoming album 'Lucky Me' gets an exclusive release on Blood Records via Chess Club, complete with shape-shifting lenticular sleeve, pressed to white vinyl and hand-numbered to order on a first-come-first-served basis.

Earlier this year Phoebe completed a huge run of supporting tours with Self Esteem, Everything Everything, and Baby Queen, which saw her play to packed out audiences all across the country. Phoebe has been named Rough Trade's latest On The Rise artist and has just surpassed 14,000,000 worldwide streams across her previous tracks, cementing her truly as a global artist to watch. She was also recently featured on the soundtrack of acclaimed BBC One series Killing Eve with her 2021 single 'IDK'. 
The album is
 a frustrated self-interrogation, blinding herself with torchlight to extract explanations for her own behaviours, contradictions and complexities – but through this process of knowing herself, she arrives at a place of peace and self-forgiveness.
This duality is the spinal cord of 
Lucky Me
, down to the title itself: 
"It's about feeling guilty for being so mentally unstable when you're extremely privileged in so many ways. I've been so lucky in terms of my upbringing and early life that I've felt almost uneasy and guilty about it, because from a young age I believed that success was only earned through suffering. It's frustrating because despite circumstantial privilege, I'm still fucking traumatised and I find it sort of humiliating."
Please note that Blood Records is a pre-ordering platform and this record is due for release on August 19th 2022. All images for illustrative purposes.
Production Update:
Record now due to ship August 25th 2022