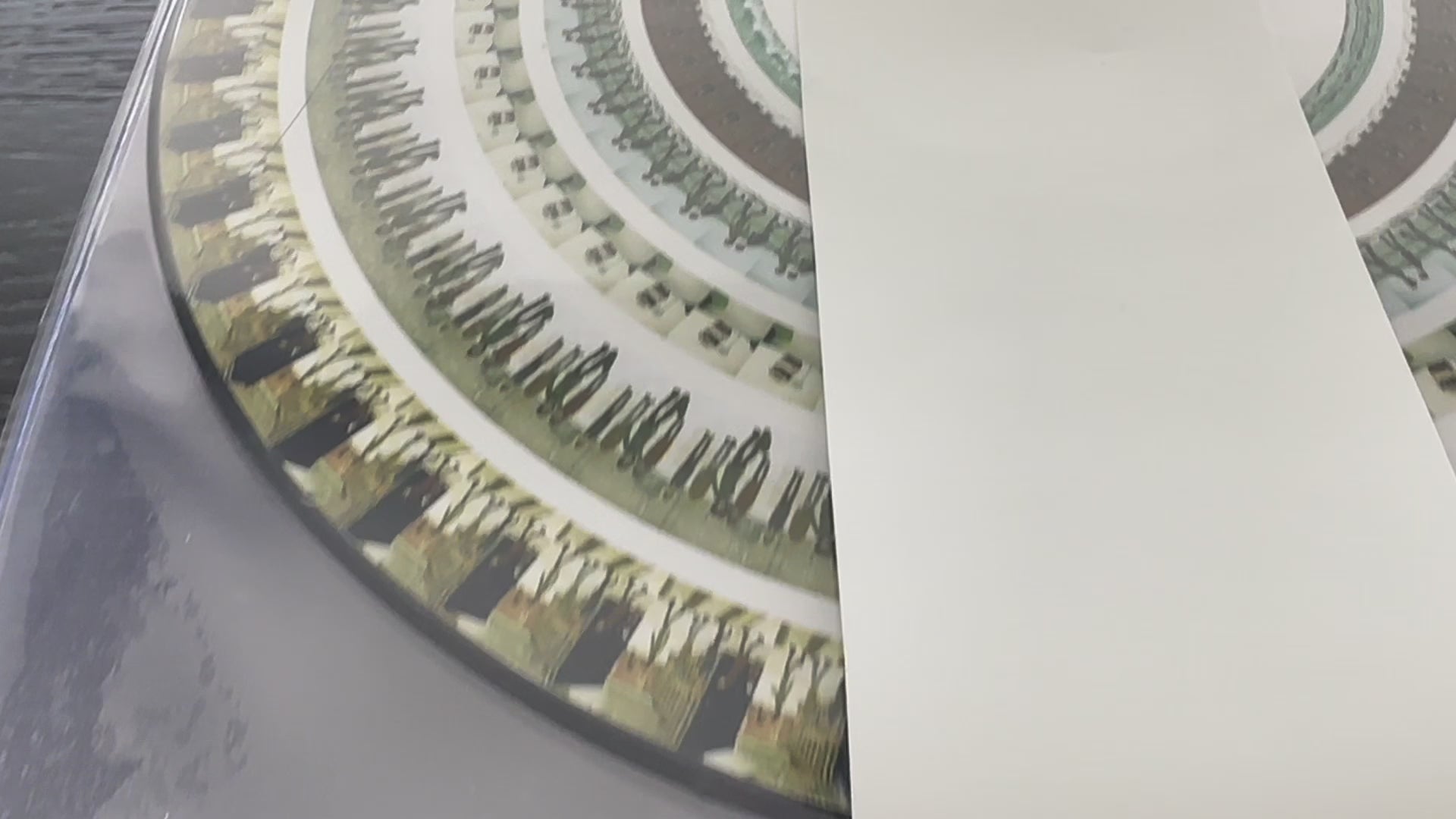 Info
Oasis' Iconic album 'The Masterplan' celebrates it 25th anniversary with this exclusive Blood Records double zoetrope LP edition featuring remastered audio, limited to 15,000 copies and hand-numbered to order.
'The Masterplan' is an extraordinary collection of B-sides originally featured on singles from Oasis' era-defining first three albums. Far from being inferior to the A-sides they backed, many of the 14 tracks that feature on 'The Masterplan' have become as cherished as the band's biggest hits from that seminal period. 
The album includes several landmark Oasis songs, tracks like 'Acquiesce', originally found on the 'Some Might Say' CD single and unforgettably co-sung by the Gallagher brothers, and 'Half The World Away', from the 'Whatever' CD single, which later found fame as the theme tune to the much-loved comedy series 'The Royle Family' - not to mention the epic title track, which originally appeared as the fourth bonus track on the 'Wonderwall' CD single. 
Noel has often described 'The Masterplan' as one of the best songs he has ever written. It also includes 'Talk Tonight' a remarkable solo acoustic recording by Noel, plus 'Stay Young,' 'Listen Up', 'Going Nowhere', 'Fade Away' and 'Rockin' Chair'… songs so good they would have been singles for any other band. 
'The Masterplan' charted at No.2 in the UK Official Album Chart UK selling almost 122,000 copies in its first week of release in 1998.  It went on to be certified triple platinum and has sold over three million copies worldwide. 
Please note that Blood Records is a pre-ordering platform and this record is due for release on November 3rd 2023. All images for illustrative purposes.