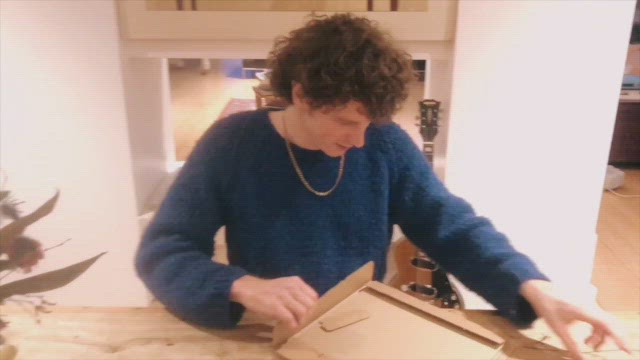 Info
Exclusively available on Blood Records comes 'Home Protests' from The Mystery Jets; an album of covers that was written and recorded over the course of 2020.

The band say about the album, "When we had to take some time out after Blaine's operation at the end of last year, we got together each week to record a different cover of some of our favourite protest songs. Songs about mental health, the environment, consumerism or racial intolerance, which still feel as real now as they did when they were written. Some happy, some sad. What with the lockdown, and not being the kind of people to like to miss out on a party, we decided that now would be a pretty nice time to share them with you guys."

The record comes on turquoise vinyl with die-cut-out artwork, signed by the band and hand-numbered on a first-come-first-served basis. The band have also announced a one-off socially distanced show at Clapham Grand on 19th December performing songs from their critically acclaimed new album 'A Billion Heartbeats', which was released in April this year.

"Our new album 'A Billion Heartbeats' is about coming together to call for a fairer world. Although we've missed being able to play the music on stage, seeing the songs take on different, unforeseen meanings in people's lives has been a beautiful thing to see." The band have rescheduled their UK tour for 2021.

Please note that Blood Records is a pre-ordering platform and this record is due for release on Mar 15th 2021. All images for illustrative purposes