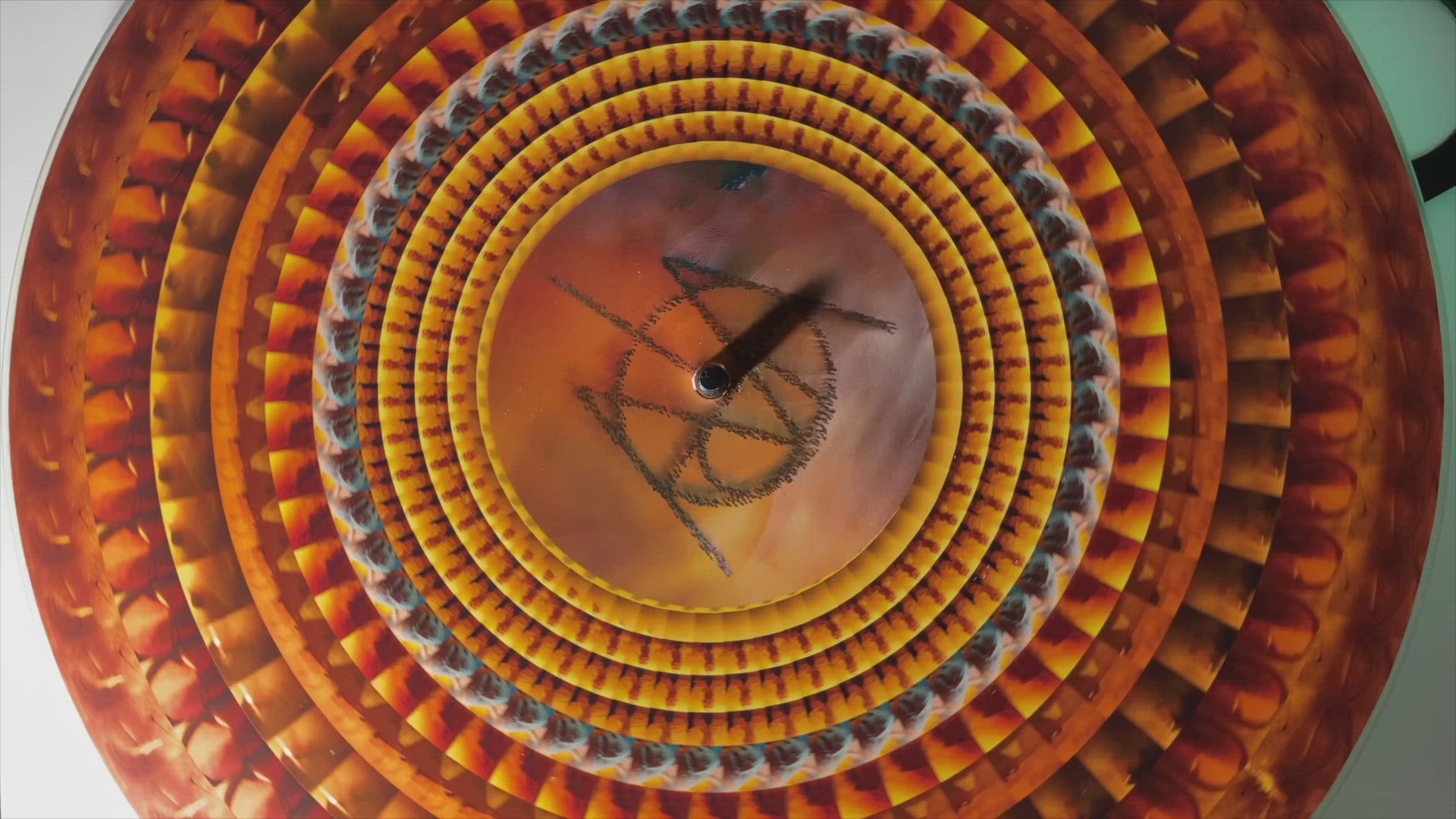 Info
Grammy Award winners Muse' new album Will Of The People gets an exclusive zoetrope release via Blood Records, limited to 8,000 copies and hand-numbered to order.
Of the album, Muse frontman Matt Bellamy says, "Will Of The People was created in Los Angeles  and London and is influenced by the increasing uncertainty and instability in the world.  A pandemic, new wars in Europe, massive protests & riots, an attempted insurrection, Western democracy wavering, rising authoritarianism, wildfires and natural disasters and the destabilization of the global order all informed Will Of The People.  It has been a worrying and scary time for all of us as the Western empire and the natural world, which have cradled us for so long are genuinely threatened.  This album is a personal navigation through those fears and preparation for what comes next."
With Muse being Muse, there is NO bowing to any singular genre.  The album's title track "Will Of The People" brings playful provocation to a dystopian glam-rocker while there is an innocence and a purity to the nostalgic electronic textures of "Verona." From the visceral thrill of "Won't Stand Down," to the industrial-tinged, granite heavy riffs of "Kill Or Be Killed," or the lightning-bolt rush of "Euphoria," the album concludes with the frenetic finale of the brutally honest "We Are Fucking Fucked."  
Will Of The People was produced by Muse. Key collaborators include mixing on eight tracks by the multiple Grammy Award winner Serban Ghenea; mixing from Dan Lancaster on "Won't Stand Down," and additional mixing on "Kill Or Be Killed" from Aleks von Korff.
Please note that Blood Records is a pre-ordering platform and this record is due for release on August 26th 2022. All images for illustrative purposes.