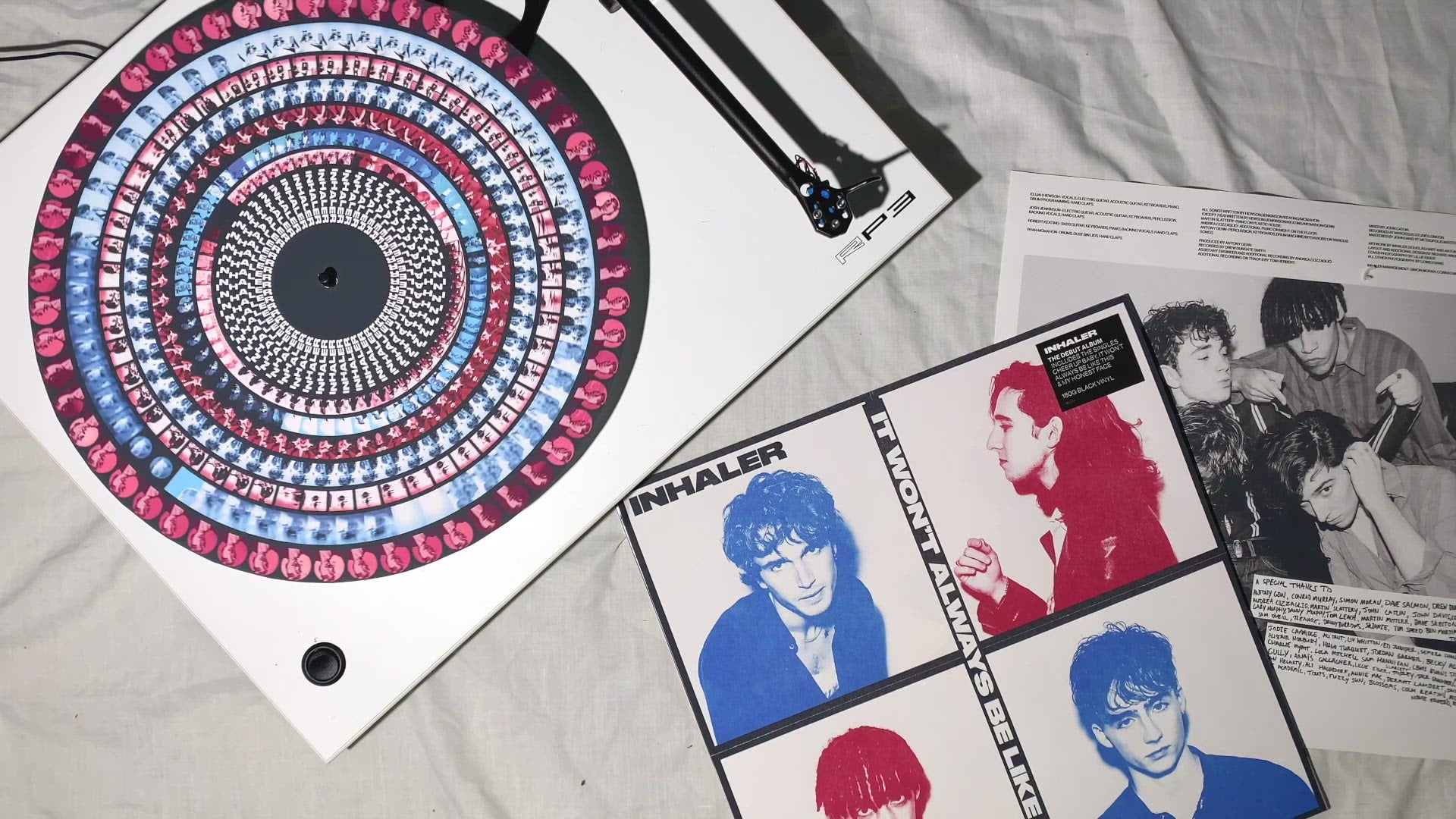 Info
Our newest Blood records release is a collaboration with Dublin rock band 'Inhaler' for this limited-edition zoetrope picture disc variant of their debut album 'It Wont Always Be Like This'. Limited to 1,000 copies, signed and hand-numbered to the order the record is the work of Elijah Hewson, Robert Keating, Josh Jenkinson and Ryan McMahon.
Inhaler formed whilst still at school in Dublin, bonding over a love of Joy Division, The Stone Roses, Kings Of Leon, The Strokes, Interpol, The Cure and more. A string of captivating singles and their fevered live show have earned them a diehard fanbase. 

The four-piece have previously claimed four Top 20 hits on the Official Irish Homegrown Chart including previous releases 'When It Breaks', plus 2020 singles 'Falling In', 'Fade Into You', and 'We Have To Move On.'
Single 'Cheer Up Baby' was released to coincide with the album reveal and received its first play on BBC Radio 1 as Annie Mac's Hottest Record in the World. Previous singles My Honest Face, When It Breaks and the title track first released in 2019 also features on the album. The debut album teeming with expansive teeming with expansive indie rock grooves and soaring anthems
This zoetrope edition features spinning animated artwork by Drew Tetz and comes signed and hand-numbered on a first-come-first-served basis. 
Please note that Blood Records is a pre-ordering platform and this record is due for release on July 16th, 2021. All images for illustrative purposes