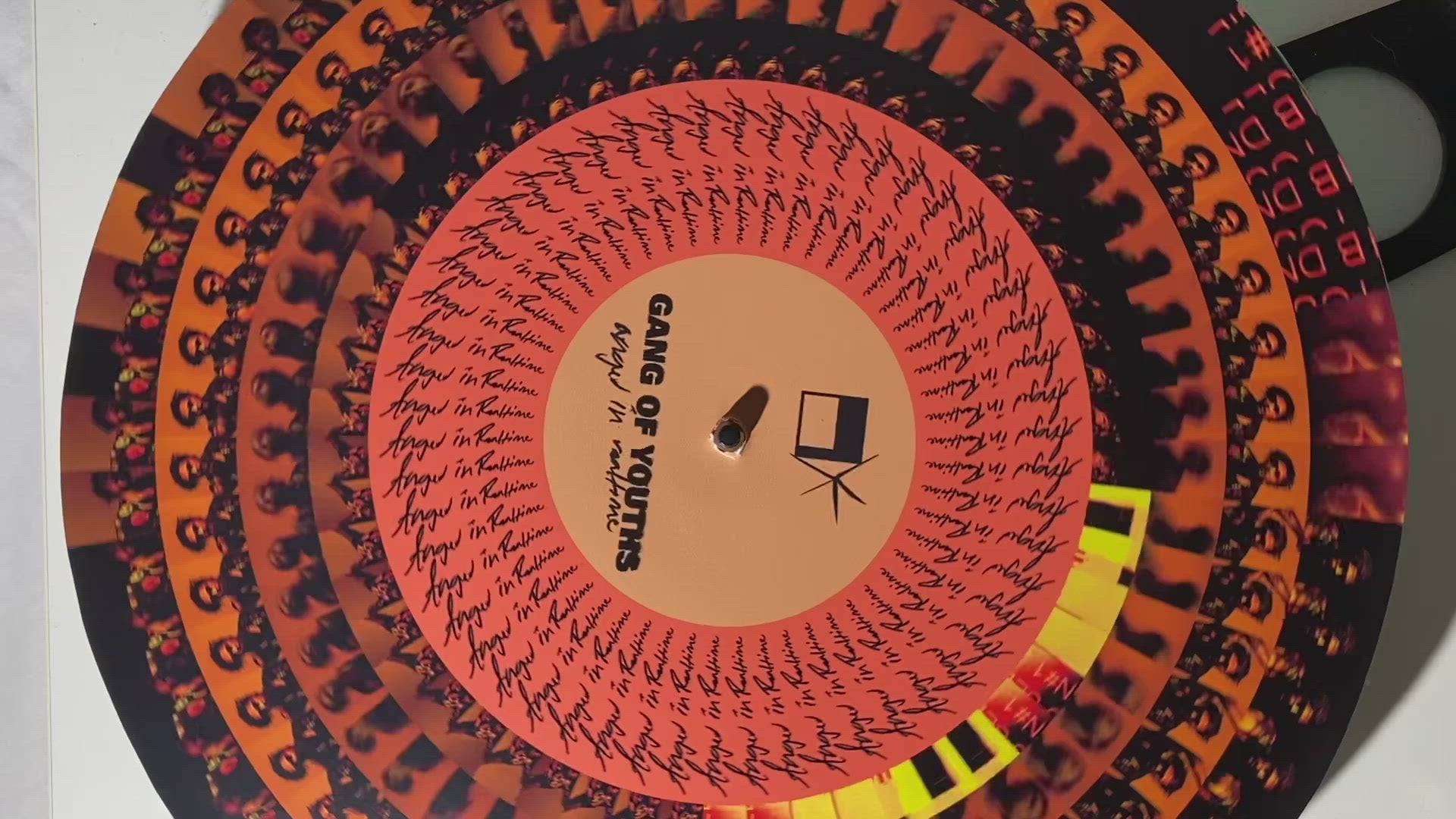 Info
Gang of Youths upcoming album 'Angel In Realtime.' comes exclusively pressed to double animated zoetrope picture disc LP's via Blood Records. Limited to just 1500 copies and hand-numbered on a first-come-first-served basis the album is about the life and legacy of Dave's father, indigenous identity, death, grief and God... And also the Angel, Islington.

The band recently finished an arena tour as special guests to Sam Fender, played a selection of rapidly sold-out headline shows, and played an unforgettable performance of 'the angel on 8th ave' on The Late Show with Stephen Colbert.
Despite and indeed because of frontman Dave Le'aupepe's father's absence, his influence permeates every talking point that the album offers. At times it's solely focused upon the precise, personal experiences of loss: the dichotomy of intensity and peace that comes as someone passes through their final days; the overwhelming feeling in the wake of their death that life will never be the same, even if the rest of the world at large remains utterly unchanged.
Please note that Blood Records is a pre-ordering platform and this record is due for release on February 25th 2022. All images for illustrative purposes