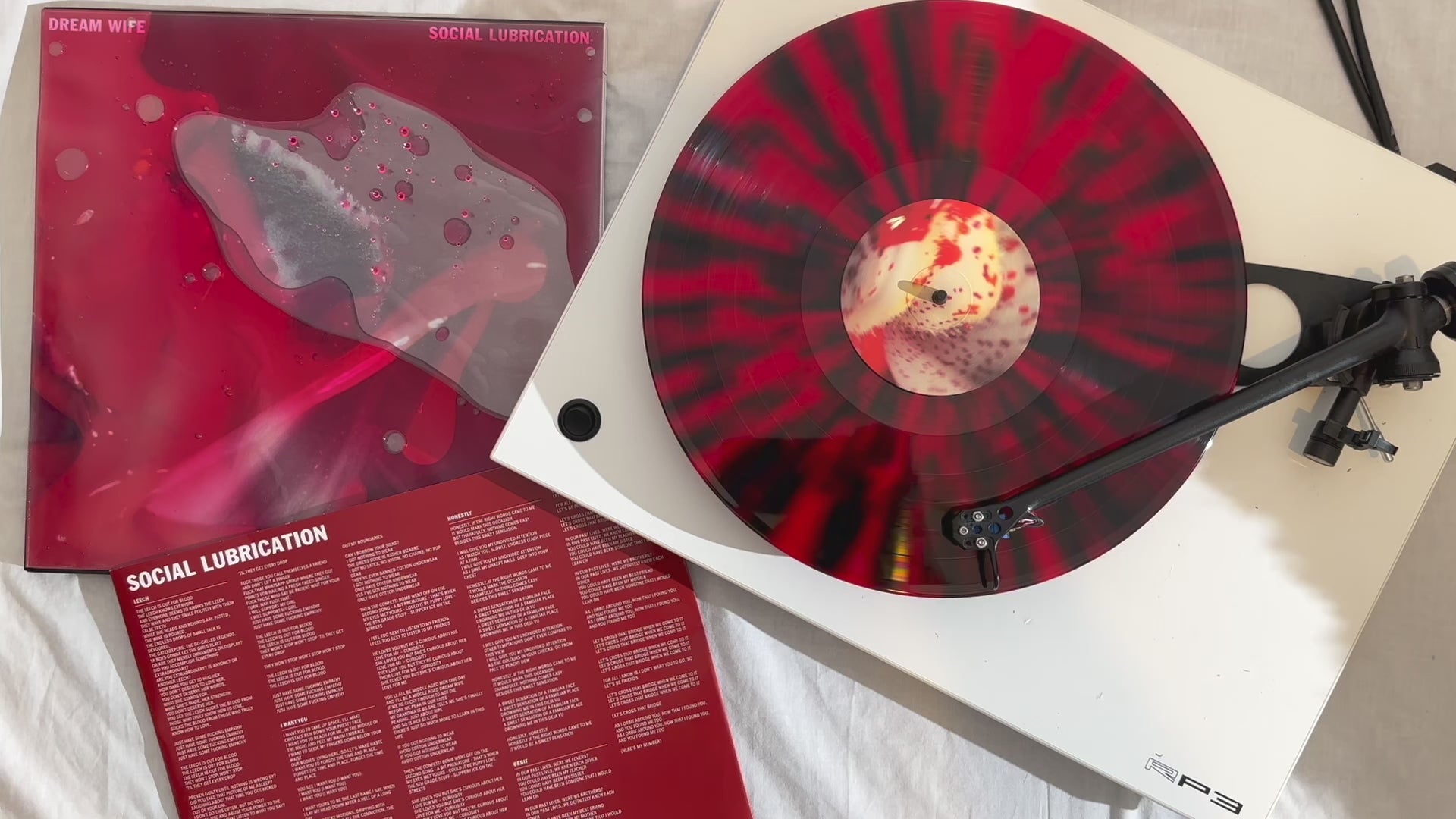 Info
The riotous third album from Dream Wife, 'Social Lubrication' comes pressed to black and red splatter effect LP via Blood Records with gel sleeve, hand-numbered to order.
The record was entirely self-written and self-produced with the only outside influence being the heavyweight mixing duo of Alan Moulder (Nine Inch Nails, Yeah Yeah Yeahs, The Killers, Depeche Mode) and Caesar Edmunds (Wet Leg, Beach House). 
The incendiary record finds the trio once again tackling big subjects in their trademark unapologetic manner where, with the band being adept at merging the political with the playful, vital statements are hidden within hot and heavy anthems about making out, having fun and staying curious. 
Social Lubrication, in the bands words, is "Hyper lusty rock and roll with a political punch, exploring the alchemy of attraction, the lust for life, embracing community and calling out the patriarchy. With a heathy dose of playfulness and fun thrown in." 
Please note that Blood Records is a pre-ordering platform and this record is due for release on June 9th 2023. All images for illustrative purposes.