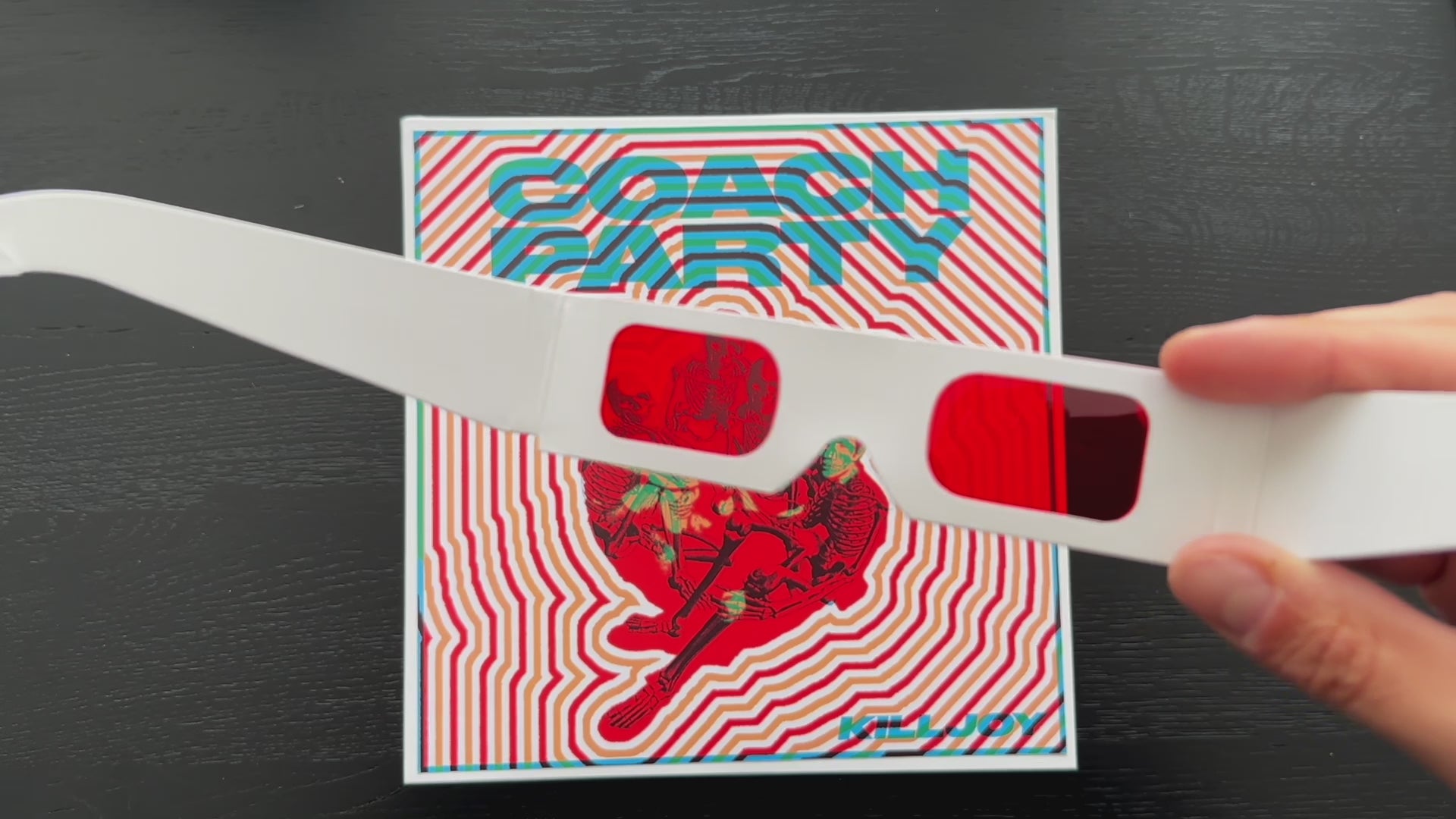 Info
Coach Party's highly anticipated new album 'KILLJOY' comes to splatter effect LP via Blood Records with 'Red Reveal' sleeve that changes design when viewed through red lenses (included). The record has a secret message hidden within it that unlocks bonus material. Hand-numbered to order
The band have just completed a run of support dates in the UK and EU with Queens Of The Stone Age, and are fresh from their first Glastonbury where they performed on the BBC Introducing stage. 
The Isle of Wight foursome were recently crowned a Rough Trade On The Rise artist, describing KILLJOY as: "brimming with heart and the bracing sonic revelation of a band ready to exhibit the full force of their powers. If buoyant yet boisterous emotional distillation is on your 2023 wish list, then you'll find it in fine, fine form here."
KILLJOY represents the culmination of four years of constant graft including three EPs (2020's Party Food, 2021's After Party and last year's Nothing Is Real) and a subsequent slew of tours supporting Wet Leg, The Amazons, We Are Scientists, and more. In 2022 alone, the band played 120 live shows including a mind-boggling night at the 97,000-capacity Stade de France supporting Indochine. 
Growing closer, discovering their own unique interpersonal alchemy and leaning into the live side of their sound have become the keys to Coach Party's kingdom. Building on the more indie roots of their first material (Jess cites The Big Moon, Alvvays and Snail Mail among their early influences), as the quartet's shows have become more rowdy, so have their new songs responded in tandem.
Please note that Blood Records is a pre-ordering platform and this record is due for release on September 8th 2023. All images for illustrative purposes.