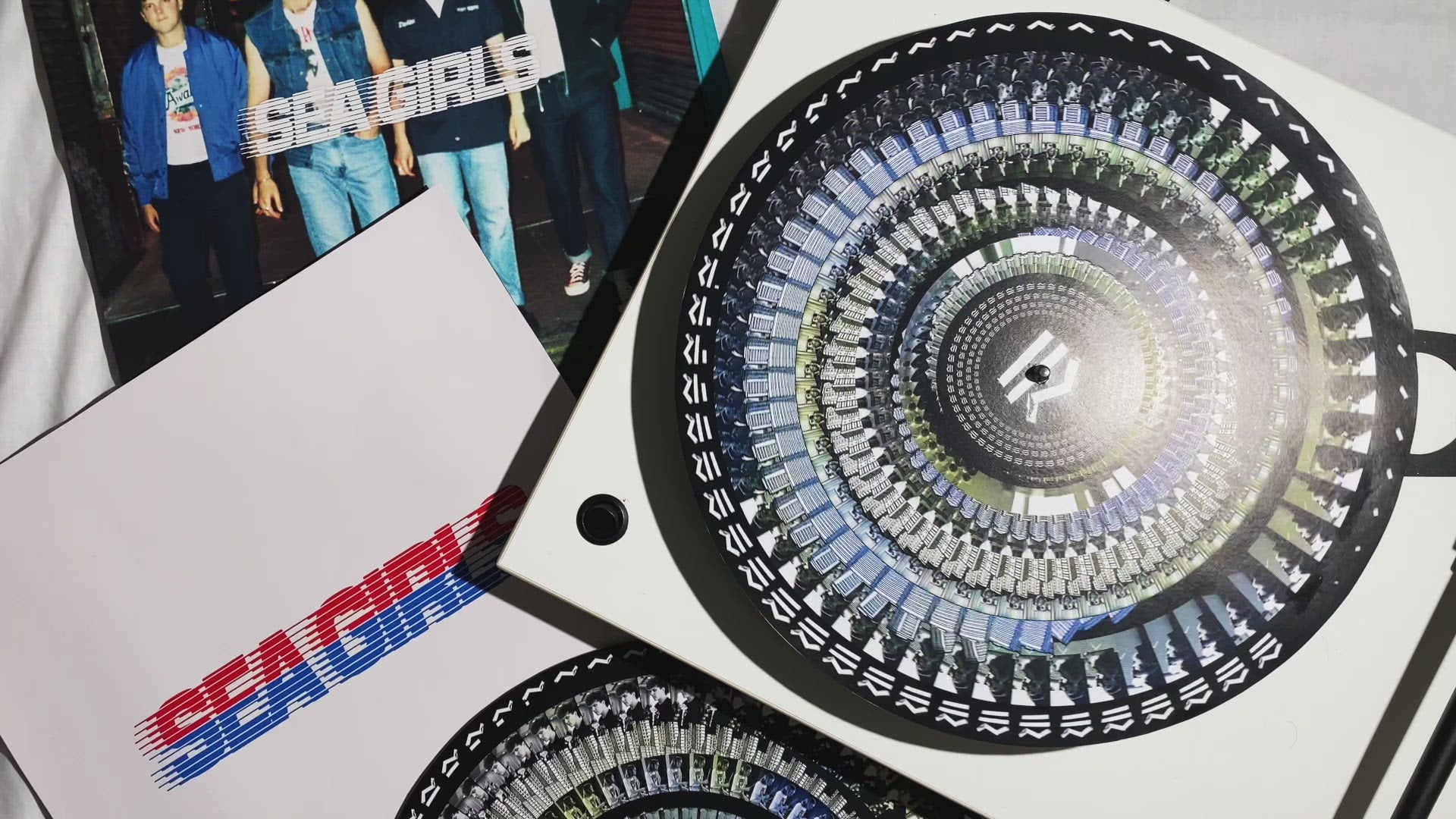 Info
Following the huge success of their top 3 debut album in 2020, and recent biggest sold out UK academy headline line tour, Sea Girls boost the release of their highly-anticipated new album Homesick by announcing this limited edition one-off exclusively pressed zoetrope picture disc edition of the new album.
A band riding high off the back of a huge sold out UK headline tour,  Homesick sees Sea Girls - Henry  deliver a work of guitar driven brilliance. This zoetrope animated picture disc edition of the record comes signed by the band and hand-numbered on a first-come-first-served basis, limited to 1,000 copies.
"This zoetrope vinyl is amazing. It's so reflective of the new record," the band says, "the animations are of familiar buildings rising and falling from our own hometowns, things that change and things that have stayed the same. It also features clips of each of us from our first rehearsal back after lockdown when we played this record together live for the first time. A moment that's really special to us. We're super proud of this vinyl release."
A deeply personal record, lead singer Henry Camamile returned to his childhood home in Lincolnshire at the wake of the pandemic, finding himself having to address and reflect on events from his past, both good and bad. 
A cathartic process, Henry leaves nothing to the imagination with his astute storytelling and candid lyrics. Delving into some of his darkest moments, the uplifting album comes as a sense of relief, a gratefulness for survival. 
Lyrically raw and packed to the brim with hooks, the band step into new realms with an added sense of maturity and a bigger ambitious  sounding record - teaming up with long-term producer Larry Hibbitt with Grammy Award winning Producers Jacknife Lee, Jonny Coffer and Cass Lowe.
Premiered by Arlo Parks as the 'Hottest Record' on BBC Radio 1 and debuted live on the band's frenetic main stage slot at Latitude Festival, the band dropped the album's first taste with the infectiously honest 'Sick' followed by new single 'Again, Again'. 
Please note Blood Records is a pre-ordering platform, this record will be shipped on its release date of 14/01/2022. All images for illustrative purposes, final product may differ.