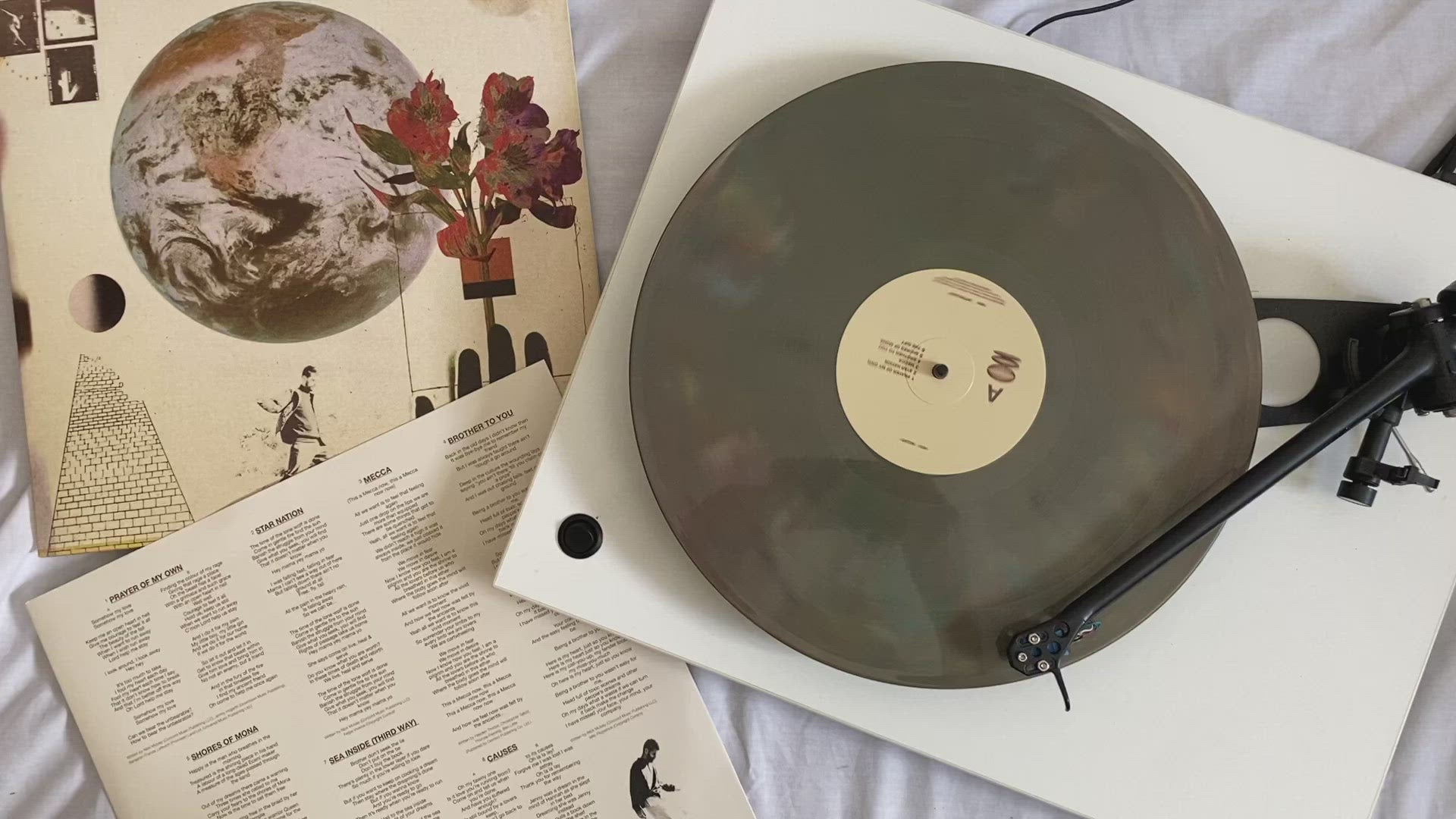 Info
Mercury Prize nominated artist Nick Mulvey's album 'New Mythology comes to eco-mix vinyl, hand-numbered on a first-come-first-served basis.
His third album, 'New Mythology', was recorded in Paris with renowned producer Renaud Letang (Manu Chao, Feist, Connan Mockasin) . In support of the release, Mulvey will play three UK dates, which sold out instantly, including London's KOKO on the same day he releases the highly anticipated new album. 

To arrive at 'New Mythology', Nick Mulvey has come a long way – both musically and philosophically.  A musician, composer and producer, Nick has has amassed a staggering 587 million streams globally, an equivalent of half a million albums sold. A founding member of the award-winning British collective Portico Quartet, he left in 2011 to concentrate on his own material. Once solo, he released the Mercury Prize nominated debut album First Mind in 2014, and 2017's celebrated Wake Up Now. 

Eco-mix vinyl production mixes leftover wax from other runs meaning each record is slightly different and utilises material that would have otherwise been disposed of.
Please note that Blood Records is a pre-ordering platform and this record is due for release on June 10th 2022. All images for illustrative purposes.