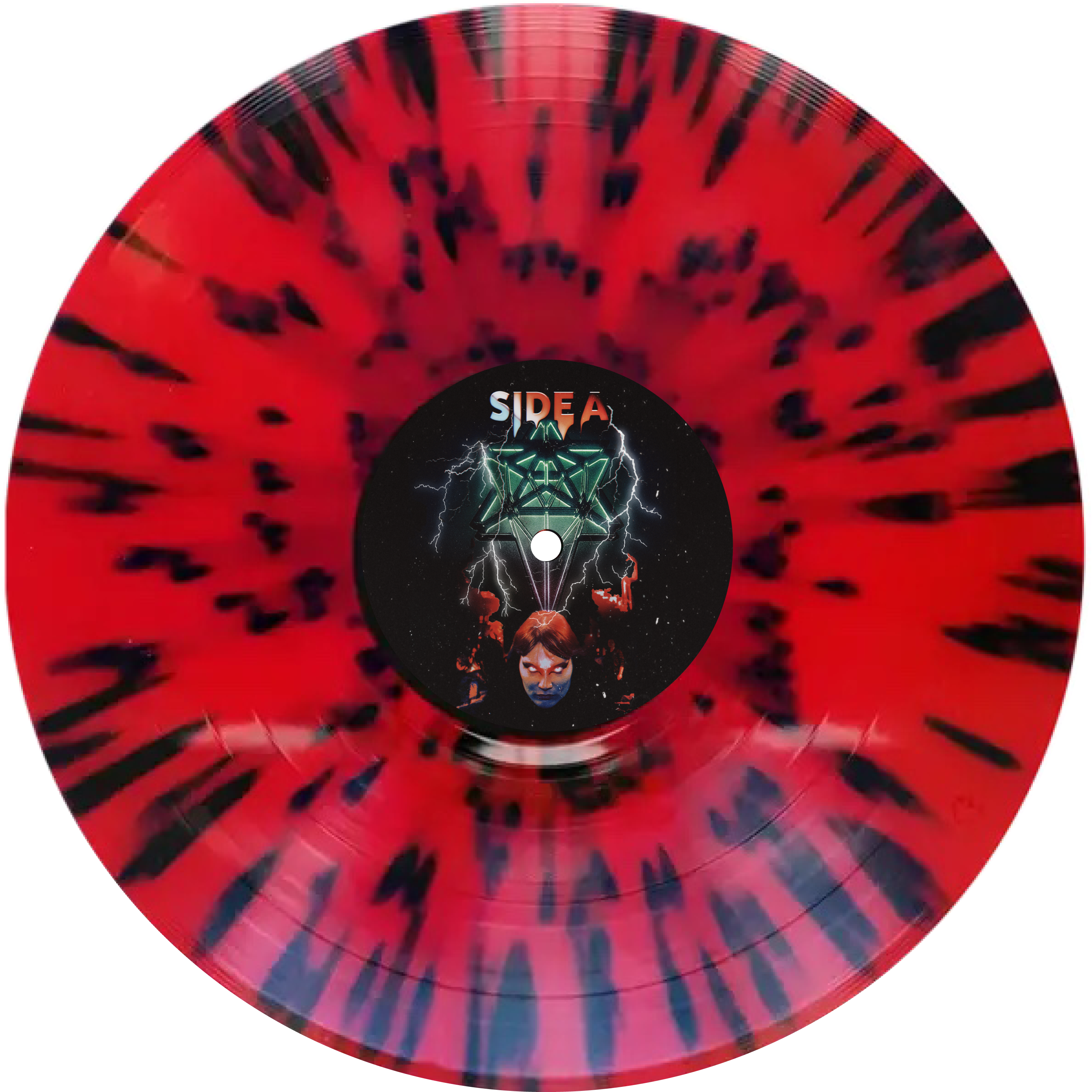 Calva Louise
Over The Threshold (Mixtape Part 1)
Release Date: September 14th 2023
Info
Blood Records alumni Calva Louise return with the 'Over The Threshold' Mixtape, pressed exclusively to red and black splatter LP, signed by the band, limited to 350 copies and hand-numbered to order.
As a sequel of the previous works from the British band with multicultural origins, this mixtape marks a new musical direction for the band members: Jess, Alizon, and Ben. 
This last work of
Calva
Louise serves as the first part of a new trilogy and each song represents a step in the journey of taking control of our thoughts to transcend the limitations of the physical and dream worlds. 
From the introspective lyrics of 'Third Class Citizen' and 'Human Becoming' to the explosive rhythms of 'Feast Is Over' and 'Oportunista', this mixtape offers a diverse range of musical and lyrical exploration, going from Alternative Rock to Progressive Metal and Hardcore to finish with a Classical instrumental melody and a vibrant Remix.
The song in Spanish 'Con Corazón' and also the songs 'Square One', 'Over The Threshold' and the instrumental 'Outro' serve together as a poetical and emotional epitome, while the idea of getting out of the loop once and for all, maintains the challenge ongoing.
The bonus track, Bobby Wolfgang's remix of 'Third Class Citizen', is a unique twist to the overall listening experience and serves as the final track of "OVER THE THRESHOLD - MIXTAPE PART 1".
Please note that Blood Records is a pre-ordering platform and this record is due for release on

 September

 14th

 

2023. All images for illustrative purposes